A brief history of Sanford Florida
Sanford's history centers around the Seminole wars of the 1830's. This area was the site of an Army post named Fort Melton. As settlers moved into the area, it became known as the town of Mellonville. With the advent of commercial steamboat service, the town became a distribution point of goods essential for the growth of Central Florida.
In 1870, Henry Shelton Sanford purchased the land west of Mellonville. He planned for a new city, "the Gate City of South Florida," which he believed would become the transportation hub for all of southern Florida. In 1877, the city of Sanford was incorporated and Mellonville was annexed six years later. In 1880, Henry S. Sanford formed a land company in London to encourage investments in the new city. That same year construction began on South Florida Railway with a terminus in Sanford. By 1884, Sanford was a prosperous town with wharves, a railroad station and a large hotel.
Mr. Sanford's greatest interest in Florida was the development of Belair, a citrus grove and experimental garden near Sanford. More than 140 varieties of citrus, including the Valencia Orange, were tested for the Florida climate.
Today Seminole County is established and Sanford is one of the largest cities and the county seat.
Sanford Florida has a lot to offer: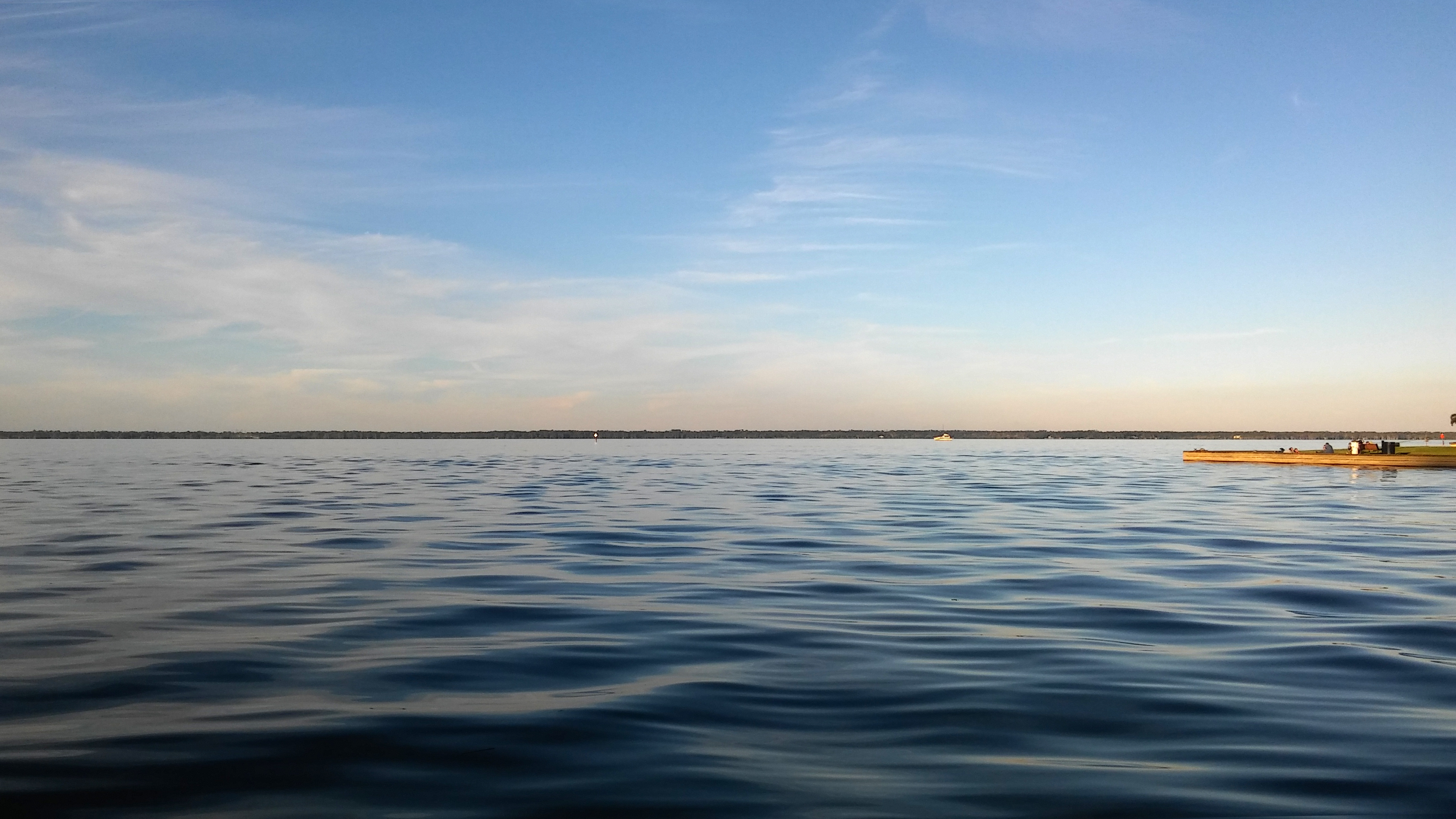 Lake Monroe
Hiking Trails
Sanford Farmer's Market
Wayne Densch Performing Arts Center
Central Florida Zoo
Paw Park of Historic Sanford
Central Florida Soap Box Derby
Featured Sanford FL Homes for Sale Karen Arbutine Listing Agent

 
Price
Bed/Bath
SqFt
Address
MLS
$849,711
5 Bedroom
4.5 Bath
4,277 SqFt home
in Lake Forest
5378 Glenlake Pl
Sanford, FL 32771
#O5931255
$195,400
2 Bedroom
2 Bath
1,214 SqFt home
in Magnolia Club
3511 Pine Oak Tr
Sanford, FL 32773
#O5931044
$164,900
2 Bedroom
1 Bath
959 SqFt home
in Hidden Lake Villas
105 Sand Pine Cir
Sanford, FL 32773
#O5924419
$298,500
6 Bedroom
3 Bath
3,199 SqFt home
in Sanford
613 Pine Ave
Sanford, FL 32771
#O5914523

Looking for your Dream Home in Sanford? Many homes are selling within days of being listed and I am able to see listing before they go public, so send me your personal home specs here and together we'll find your perfect home! See more listings below.
Recently Sold Homes by Karen in Sanford Florida

 
Price
Bed/Bath
SqFt
Address
MLS
$893,777
4 Bedroom
5 Bath
4,192 SqFt home
in Lake Markham Preserve
7733 Markham Bend Pl
Sanford, FL 32771
#O5911535
$255,000
3 Bedroom
2 Bath
1,406 SqFt home
in Mayfair Villas
140 Mayfair Ct
Sanford, FL 32771
#O5918393
$144,777
2 Bedroom
2.5 Bath
1,044 SqFt home
in The Arbors
104 Hidden Arbor Ct
Sanford, FL 32773
#O5898944
$217,000
3 Bedroom
3 Bath
1,533 SqFt home
in Hidden Lake Villas
111 Clear Lake Cir
Sanford, FL 32773
#O5911163
$317,900
3 Bedroom
3.5 Bath
2,298 SqFt home
in Terrancina at Lake Forest
620 Venice Pl
Sanford, FL 32771
#O5915366
$470,077
4 Bedroom
3.5 Bath
3,163 SqFt home
in Reserve at Astor Farms
4910 Cains Wren Trl
Sanford, FL 32771
#O5885920
$997,500
5 Bedroom
4.5 Bath
4,654 SqFt home
in Lake Forest
5277 Vista Club Run
Sanford, FL 32771
#O5879517
$203,000
3 Bedroom
2 Bath
1,060 SqFt home
in Hidden Lake
329 Live Oak Blvd
Sanford, FL 32773
#O5885014
$153,900
2 Bedroom
2 Bath
1,117 SqFt home
in Arbor Lakes
2822 White Magnolia Way
Sanford, FL 32771
#O5899423
$285,777
3 Bedroom
2.5 Bath
1,900 SqFt home
in Sanford
383 Merry Brook Cir
Sanford, FL 32771
#O5890240
$1,069,749
4 Bedroom
2 Bath 2 Half
5,193 SqFt home
in Lake Markham Preserve
7726 Markham Bend Pl
Sanford, FL 32771
#O5890327
$489,777
4 Bedroom
2.5 Bath
2,642 SqFt home
in Lake Forest
4889 Shoreline Cir
Sanford, FL 32771
#O5848967
$724,900
4 Bedroom
4.5 Bath
4,478 SqFt home
in Estates at Wekiva Park
8537 Cypress Hollow Ct
Sanford, FL 32771
#O5879306
$413,777
4 Bedroom
2.5 Bath
2,739 SqFt home
in Reserve at Astor Farms
4915 Cains Wren Trl
Sanford, FL 32771
#O5885717
$178,577
3 Bedroom
2 Bath
912 SqFt home
in Sanford
1201 W 20th St
Sanford, FL 32771
#O5888892
$539,900
4 Bedroom
3 Bath
2,819 SqFt home
in Astor Grande
684 Stone Oak Dr
Sanford, FL 32771
#O5844477
$255,777
3 Bedroom
2 Bath
1,346 SqFt home
in Country Club Park
199 Brushcreek Dr
Sanford, FL 32771
#O5863092
$109,777
2 Bedroom
1 Bath
672 SqFt home
in Park View
2707 S Park Ave
Sanford, FL 32773
#O5852252
$837,777
4 Bedroom
4.5 Bath
4,480 SqFt home
in Markham Estates
8190 Narrow Leaf Pt
Sanford, FL 32771
#O5834525
$259,777
3 Bedroom
2 Bath
2,853 SqFt home
in Downtown
616 W 1st Street
Sanford, FL 32771
#O5810180
$83,000
1 Bedroom
1 Bath
726 SqFt home
in Sandlewood
700 E Airport Blvd
Sanford, FL 32773
#O5798378
$207,777
3 Bedroom
2 Bath
1,092 SqFt home
in Hidden Lake
322 Borada Rd
Sanford, FL 32773
#O5808454
$209,000
3 Bedroom
2 Bath
1,066 SqFt home
in Hidden Lake
113 Silver Maple Ter
Sanford, FL 32773
#O5813073
$149,777
3 Bedroom
2 Bath
1,073 SqFt home
in Country Club Manor
122 Club Rd
Sanford, FL 32771
#O5813844
$183,777
3 Bedroom
1 Bath
1,259 SqFt home
in Sunland Est
607 Camellia Ct
Sanford, FL 32773
#O5813270
$174,777
3 Bedroom
2.5 Bath
1,533 SqFt home
in Hidden Lake Villas
130 Clear Lake Cir
Sanford, FL 32773
#O5790935
$379,777
5 Bedroom
3 Bath
3,413 SqFt home
in Heatherwood
5549 Oakworth Pl
Sanford, FL 32773
#O5770347
$199,777
3 Bedroom
2 Bath
1,310 SqFt home
in Hidden Lake
172 Edgewater Cir
Sanford, FL 32773
#O5753527
$647,777
6 Bedroom
6.5 Bath
5,114 SqFt home
in Pearl Lake Estates
5850 Pearl Estates Ln
Sanford, FL 32771
#O5771052
$679,000
4 Bedroom
3.5 Bath
3,795 SqFt home
in Lake Ross Estates
8190 Lake Ross Ln
Sanford, FL 32771
#O5762643
$184,777
4 Bedroom
2 Bath
1,374 SqFt home
in Washington Oaks
105 McKay Blvd.
Sanford, FL 32771
#O5758326
$439,000
4 Bedroom
3 Bath
2,513 SqFt home
in Berington Club
225 Southern Magnolia Ln
Sanford, FL 32771
#O5757521

$479,777




$455,000

5 Bedroom
4 Bath
3,774 SqFt home
in Berington Club
260 Meadow Beauty Ter
Sanford, FL 32771
#O5705565
$889,777
4 Bedroom
3 Bath - 2 Half Baths
5,108 SqFt home
in Est at Wekiva Park
8706 Shimmering Pine Pl
Sanford, FL 32771
#O5722530
$158,800
2 Bedroom
2.5 Bath
1,148 SqFt home
in Dunwoody Commons
840 Shropshire Loop
Sanford, FL 32771
#O5723491
$389,777
4 Bedroom
3 Bath
2,513 SqFt home
in Berington Club
313 Meadow Beauty Ter
Sanford, FL 32771
#O5721280
$297,777
3 Bedroom
2 Bath
2,131 SqFt home
in Autumn Chase
5864 Autumn Chase Cir
Sanford, FL 32773
#O5721118
$128,500
2 Bedroom
2 Bath
914 SqFt home
in The Arbors
121 Hidden Arbor Ct
Sanford, FL 32773
#O5713516
$162,900
3 Bedroom
3.5 Bath
1,624 SqFt home
in Flagship Park
1930 San Jacinto Cir, #60
Sanford, FL 32771
#O5736897
$124,777
2 Bedroom
2 Bath
921 SqFt home
in The Arbors at Hidden Lk
116 Hidden Arbor Ct
Sanford, FL 32773
#O5734731
$799,777
4 Bedroom
4 Bath
5,011 SqFt home
in Est at Wekiva Park
8621 Spikerush Ct
Sanford, FL 32771
#O5709330
$269,777
4 Bedroom
2.5 Bath
2,170 SqFt home
in Monterey Oaks
106 Spanish Hills Ct
Sanford, FL 32771
#O5716284
$530,000
5 Bedroom
3 Bath
3,774 SqFt home
in Berington Club
384 Meadow Beauty Ter
Sanford, FL 32771
#O5706434
$544,777
4 Bedroom
4 Bath
3,932 SqFt home
in Wilson Park
5695 Bassett Place
Sanford, FL 32771
#O5574008
$193,777
3 Bedroom
2 Bath
1,325 SqFt home
in Hidden Lake
216 Pine Wind Drive
Sanford, FL 32773
#O5570826
$349,777
5 Bedroom
4 Bath
2,868 SqFt home
in Autumn Chase
1667 Willow Oak Lane
Sanford, FL 32773
#O5561086
$599,000
6 Bedroom
4 Bath
4,310 SqFt home
in Berington Club
224 Southern Magnolia Ln
Sanford, FL 32771
#O5557994
$197,700
3 Bedroom
2 Bath
1,692 SqFt home
in Hidden Lake
300 Loch Low Lane
Sanford, FL 32773
#O5544391
$197,777
3 Bedroom
2 Bath
1,440 SqFt home
in Sterling Meadows
2561 Bullion Loop
Sanford, FL 32771
#O5540341
$148,500
2 Bedroom
2.5 Bath
1,524 SqFt home
in Treviso
212 Belvedere Way
Sanford, FL 32773
#O5558227
$178,000
3 Bedroom
2 Bath
1,154 SqFt home
in Hidden Lake
131 Borada Rd.
Sanford, FL 32773
#O5549291
$124,777
2 Bedroom
2 Bath
1,218 SqFt home
in Pine Crest Heights
2634 S Laurel Ave
Sanford, FL 32773
#O5547038
$465,000
4 Bedroom
3 Bath
2,835 SqFt home
in Wayside Estates
212 Juniper Ridge Court
Sanford, FL 32771
#O5544180
$459,800
5 Bedroom
3.5 Bath
3,120 SqFt home
in Foxspur
105 Polo Lane
Sanford, FL 32771
#O5540619
$229,000
3 Bedroom
2 Bath
1644 SqFt home
in Mayfair Oaks
116 Queens Court
Sanford, FL 32771
#O5515626
$224,777
3 Bedroom
2 Bath
1424 SqFt home
in Yankee Lake
244 Lake Marham Road
Sanford, FL 32771
#O5509389
$118,000
2 Bedroom
1 Bath
1115 SqFt home
in Hidden Lake
247 Live Oak Boulevard
Sanford, FL 32773
#O5514434
$156,777
3 Bedroom
2 Bath
1242 SqFt home
in Hidden Lake
178 Lakeside Circle
Sanford, FL 32771
#O5512775
$189,777
4 Bedroom
2 Bath
1,472 SqFt home
in Hidden Lake
171 Wildwood Drive
Sanford, FL 32773
#05507258
$169,800
3 Bedroom
2 Bath
1,262 SqFt home
in Hidden Lake
116 Silver Maple Terrace
Sanford, FL 32773
#05498284
$359,000
4 Bedroom
3 Bath
2,509 SqFt home
in Berington Club
329 Green Ash Lane
Sanford, FL 32771
#05494413
$209,000
3 Bedroom
2 Bath
1,736 SqFt home
in Palm Terrace
2536 Princeton Avenue
Sanford, FL 32773
#O5509491
$479,900
5 Bedroom
4 Bath
3,654 SqFt home
in Berington Club
332 Green Ash Lane
Sanford, FL 32771
#05469110
$169,777
3 Bedroom
2 Bath
1,154 SqFt home
in Hidden Lake
206 Loch Low Drive
Sanford, FL 32773
#05496045
$175,000
3 Bedroom
2 Bath
1,340 SqFt home
in Hidden Lake
154 Lakeside Circle
Sanford, FL 32773
#05476522
$188,777
3 Bedroom
2 Bath
1,349 SqFt home
in Hidden Lake
114 Silver Maple Ter
Sanford, FL 32773
#05478814
$239,777
3 Bedroom
3 Bath
1,881 SqFt home
in Ramblewood
183 Wildwood Drive
Sanford, FL 32773
#05475689
$397,450
4 Bedroom
3 Bath
2,679 SqFt home
in Berington Club
281 Meadow Beauty Terrace
Sanford, FL 32771
#05474089
$449,777
5 Bedroom
3 Bath
3,209 SqFt home
in Berington Club
5705 Climbing Rose Way
Sanford, FL 32771
#05474518
$524,000
4 Bedroom
4 Bath
4,010 SqFt home
in Berington Club
324 Meadow Beauty Terrace
Sanford, FL 32771
#05458636
$524,500
4 Bedroom
4 Bath
3,379 SqFt home
in Lake Forest
5001 Shoreline Circle
Sanford, FL 32771
#05428564
$999,995
4 Bedroom
4 Bath/2 Half
4,593 SqFt home
in Bella Foresta
7345 Bella Foresta Place
Sanford, FL 32771
#05402733
$155,000
2 Bedroom
2 Bath
1,338 SqFt home
in Hidden Lake
190 Edgewater Circle
Sanford, FL 32773
#05434725
$154,777
4 Bedroom
3 Bath
1,650 SqFt home
in Hidden Lake Villas
106 Oakridge Court
Sanford, FL 32773
#05434584
 
$631,877
5 Bedroom
4 Bath
3,754 SqFt home
in Markham Estates
8219 Narrow Leaf Pt
Sanford, FL 32771
#05425548
 
$142,000
3 Bedroom
3 Bath
1,561 SqFt home
in Hidden Lake Villas
101 Clear Lake Circle
Sanford, FL 32773
#05427632
 
$348,400
4 Bedroom
3 Bath
2,679 SqFt home
in Berington Club
5746 Lakeshore Grove Place
Sanford, FL 32771
#05418523
 
$115,860
3 Bedroom
2 Bath
1,064 SqFt home
in Hidden Lake Villas
101 Sweet Gum Court
Sanford, FL 32773
#05417818
 
$176,000
3 Bedroom
3 Bath
1,752 SqFt home
in Riverview
2639 River Landing Dr
Sanford, FL 32771
#05408568
 
$560,000
4 Bedroom
4 Bath
4,012 SqFt home
in Estates at Wekiva Park
8713 Shimmering Pine Place
Sanford, FL 32771
#05398054
 
$390,000
4 Bedroom
3 Bath
3,088 SqFt home
in Beringon Club
5704 Climbing Rose Way
Sanford, FL 32771
#05395489
 
$99,000
3 Bedroom
2 Bath
1,288 SqFt home
in Hidden Lake
155 Hidden Lake Dr
Sanford, FL 32773
#05373389
 
$267,900
3 Bedroom
2 Bath
2,119 SqFt home
in Bel-Isle of Loch Arbor
104 Caspian Cove
Sanford, FL 32773
#05380136
 
$109,000
3 Bedroom
2 Bath
1,566 SqFt home
in Hidden Lake Villas
109 Clear Lake Circle
Sanford, FL 32773
#05393630