Fun Time with Bear!
Yes, this is the newest addition to my family.
He is a rescue from the non-profit where I volunteer in my free time, Labrador Retriever Rescue of Florida. To see current labs that are available for adoption or to volunteer at an upcoming events, please check out LRRoF.org Rescuing one of these energetic, lovable bundles of fur will forever change your life.
Relaxing After His Swim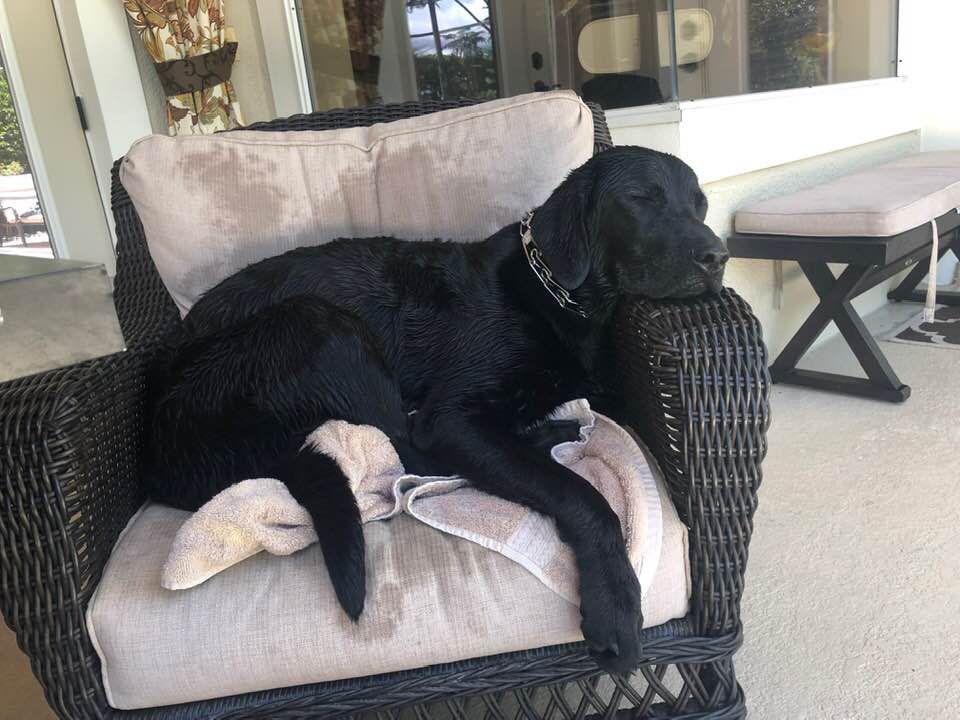 Follow me on FB @GetOrlandoRealEstate to see more adventures with Bear!