Winter Springs Real Estate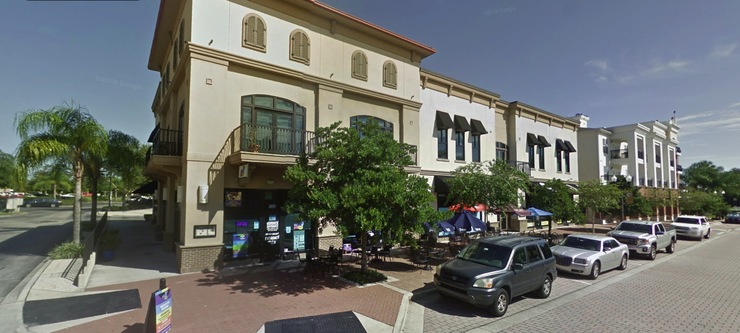 Winter Springs Florida Realtor Karen Arbutine
A brief history of Winter Springs Florida
Lake Jesup was named in 1837 after General Thomas S. Jesup, a prominent figure of the Seminole Wars. During that time, Lake Jesup was as far as the Steamboats could travel. From there people had to travel by wagon. The most traveled route was south to Orlando; that wagon trail is now known as Tuskawilla Road. By the 1880's steamboats were carrying orange crops north from Lake Jesup, through Lake Monroe and up the St Johns River to Jacksonville. In later years the railroad was also used to transport crops from the area to market. The city of Winter Springs was not incorporated until 1972 and today is the largest city in Seminole County by land area. The charm of this city is seen throughout the area including the old downtown feel of Winter Springs Town Center. Built in 2002 it hosts 61,000 sq. ft. of specialty retail shops and office space.
On the south-west bank of Lake Jesup, between Spring Hammock Preserve & Central Winds Park you will find this palatial dog park called Winter Springs' Hound Ground. Enjoy the beautiful views of Lake Jesup while your four-legged family members play the day away. The park has areas with colorful playground equipment. The agility/training areas is reserved for classes and programs by contract or permit only. There are plenty of shady benches throughout. Solid fencing separates the large dogs from the smaller dog with chain link fence on the adjacent said for views of the park or lake. for your convenience there are several washing stations outside the fence to wash off those muddy paws before getting in the car. This is the perfect place with all the amenities you need.
The Florida Trail skirts Winter Springs Hound Ground dog park and runs from Oviedo, where is connects with the Cross Seminole Trail, through Spring Hammock Preserve to where it ends at Big Tree Park. This is just part of a Coast to Coast Florida Trail from Titusville's Space Coast Trail to St. Petersburg's Fred Marquis Pinellas Tail
Winter Springs Florida has a lot to offer:
Tuscawilla Golf Course
Spring Hammack Preserve
Lake Jesup - Boating, Skiing & Fishing
Spill Wine & Beer Nightlife
Buchanan's Nightlife
Red Cypress Brewery
Credit: City of Winter Springs, Florida
Featured Winter Springs FL Homes for Sale

 
Price
Bed/Bath
SqFt
Address
MLS

Looking for your Dream Home in Winter Springs? Many homes are selling within days of being listed and I am able to see listing before they go public, so send me your personal home specs here and together we'll find your perfect home! See more listings below.
Recently Sold Homes in Winter Springs Florida

 
Price
Bed/Bath
SqFt
Address
MLS
$268,777
3 Bedroom
2.5 Bath
1,680 SqFt home
in Landings at Parkstone
606 Cruz Bay Cir
Winter Springs, FL 32708
#05803466
$383,000
4 Bedroom
3 Bath
2,361 SqFt home
in Winding Hollow
1077 Winding Waters Cir
Winter Springs, FL 32708
#05771120
$497,777
4 Bedroom
4 Bath
3,520 SqFt home
in Tuscawilla
1151 Arbor Blen Cir
Winter Springs, FL 32708
#05754352
$403,000
4 Bedroom
2.5 Bath
4,301 SqFt home
in Avery Park
320 Balfour Dr
Winter Springs, FL 32708
#05560737
$299,777
3 Bedroom
2.5 Bath
1,732 SqFt home
in Country Club Village
1049 W Pebble Beach Cir
Winter Springs, FL 32708
#05709723